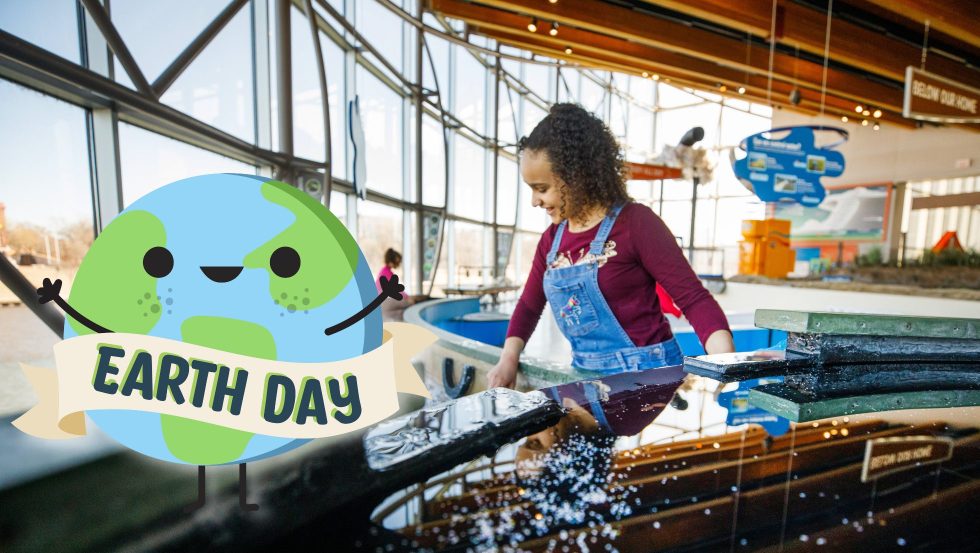 Press Release
Exploration Place celebrates Earth Day with cleanup, community paint project and more
April 13, 2023
WICHITA, Kansas – Exploration Place will celebrate Earth Day on April 22 with numerous activities, including the grand opening of Exploration Gallery Place in collaboration with Harvester Arts.
Exploration Gallery Place, an extension of Chainlink Gallery Place in downtown Wichita, will run throughout the summer. The playground at Exploration Park overlooking the Arkansas River will be reimagined as a gallery space – an oasis for play and creative activity with a new zen garden.
The Earth Day celebration at Exploration Place includes the following:
Parkrun and Litter Pickup: Meet at 8 a.m. on Festival Plaza for a parkrun that include a new global movement that originated in Sweden called "plogging." Participants will pick up litter as they jog. Parkrun is a free, fun and family friendly weekly 5K.
Kansas: An Immersive Dome Experience: Enjoy free screenings all day long of Exploration Place's movie that serves as a love letter to Kansas. Screenings are hourly starting at 10:30 a.m. As a bonus, moviegoers will also see Energy Makes Our World, a five-minute short before the 25-minute main feature.
Volunteer River Cleanup: Help beautify the Arkansas River. Volunteers and Exploration Place staff will spruce up the riverfront from 9 a.m. to noon.
High Five for the Future: With the guidance of Harvester Arts from noon to 5 p.m. at the new Exploration Gallery Place, visitors can contribute to a collaborative mural that imagines the future of STEM (science, technology, engineering and math) and the sustainability of our planet.
After Earth Day, Exploration Gallery Place will be staffed 5 to 8 p.m. Thursdays, 3 to 6 p.m. Fridays and 1 to 5 p.m. Saturdays and Sundays throughout the summer. Exploration Park is free to the public. The playground will continue to be open as usual during daytime hours.
Earth Day is an annual event on April 22 to demonstrate support for environmental protection. First held on April 22, 1970, it now includes a wide range of events coordinated globally.
###
Exploration Place, Kansas' premier science center, is to inspire a deeper interest in science and technology through creative and fun experiences for all. Exploration Place is from 10 a.m. to 5 p.m. daily and through 8 p.m. on Thursday evenings. For general information, visit www.exploration.org.
Harvester Arts launched in 2014 with the mission to build the creative capacity of the community through arts experimentation, public arts projects, artist residencies, and professional development for artists. To learn more, visit www.harvesterarts.org.