Calendar

Make Your Exploration Place Visit Unforgettable

Open daily and designed for all ages, Exploration Place is the perfect destination for your whole family! In addition to our many permanent exhibits you can enjoy any day, find out what special exhibits, Live Science Shows, shows in The Dome, events and more will be available the day of your visit!
Hours: Open Today 10 am to 8 pm
Monday-Wednesday: 10 am to 5 pm Thursday: 10 am to 8 pm Friday-Sunday: 10 am to 5 pm
Here's What's Happening: June 8, 2023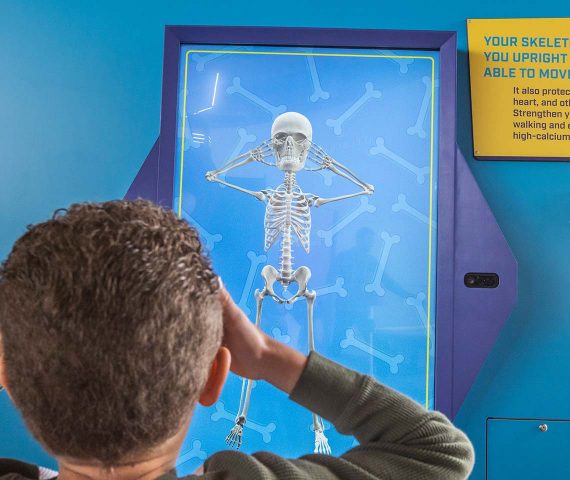 Permanent Exhibits
Our various permanent exhibits will allow you to rivet an airplane wing, chuck buffalo chips, marvel at a miniaturized 1950s Kansas, rule a medieval castle, get comfortable in a giant meadowlark nest and more!
Visitor Reviews
"Such a fun place to learn and explore different things in life. Fun for adults and children!"

Jennifer Lutz
"This was an awesome place to go see on vacation! I myself am a HUGE science nerd, and the exhibits are of all sorts of different kinds of science. The exhibits are made in a way that kids and adults alike can enjoy them, and I think that is great because I know that children can get bored easily if they don't have engaging things to do. Not once did I feel like I was 'too old' for the exhibits. Totally suggest this!"

Lily Umberger
"Plenty of things for kids to enjoy. Adults too can have a good time. The Dome is also a great option for the family. Check out the big gift shop before you go!"

Beto Rodriguez