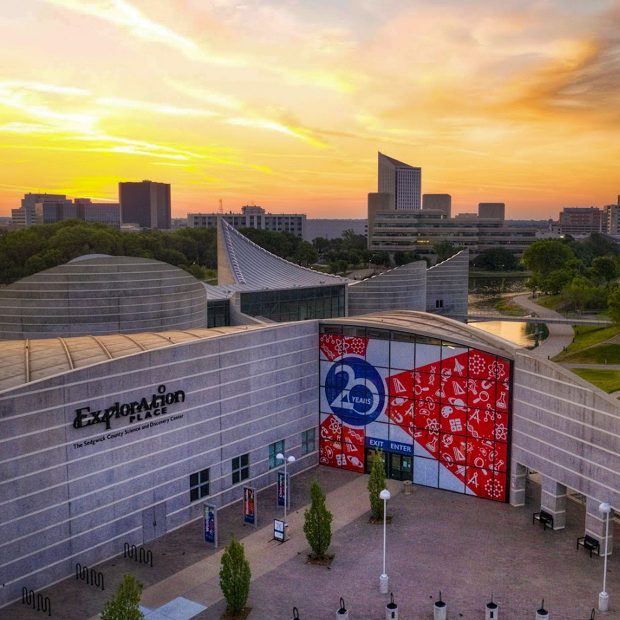 Visit Exploration Place Today
Centrally located along the scenic Arkansas River in downtown Wichita, Kansas, visitors can easily access Exploration Place each day of the week. If you drive, major streets, including McLean Boulevard and First/Second, lead you conveniently to our main entrance. You can also access us via several walking paths that surround our museum and grounds.
Hours: Open Today 10 am to 5 pm
Monday-Wednesday: 10 am to 5 pm Thursday: 10 am to 8 pm Friday-Sunday: 10 am to 5 pm
Tuesday, December 6 closing at 4 pm. Closed for Christmas Day, December 25.