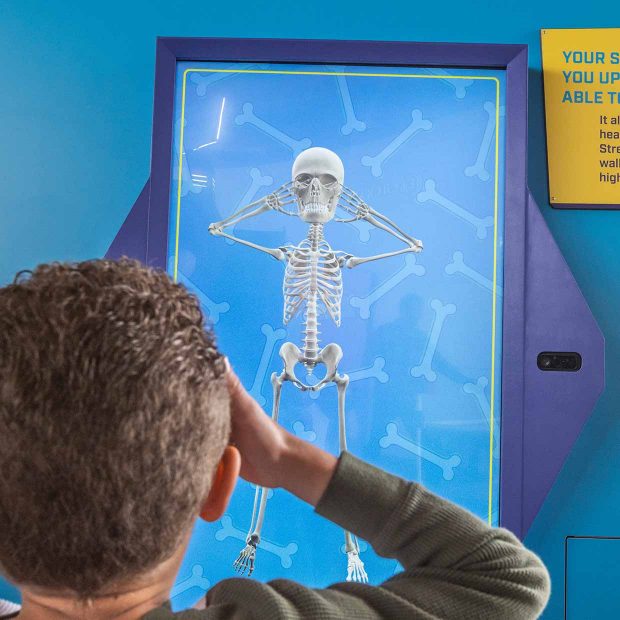 Health Inside Out

Explore the Human Body Inside and Out

This wonderfully weird new permanent exhibit is a hub of discovery, fascination and respect for the human body – inside and out! Visitors will enjoy carnival games with a health twist and will become inspired to form lifelong connections to healthy behaviors. Plus, learn about the many ways you can be a health care hero.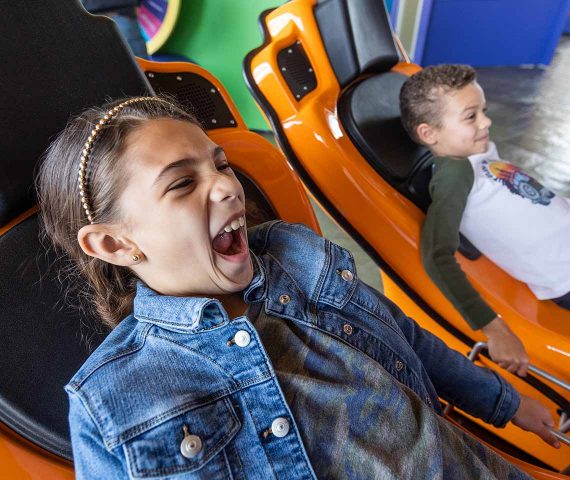 Exhibit Features
Whack-a-Virus – An opportunity to whack a virus with a rubber mallet!
Emotional Roller Coaster – A motion-based simulator exploring mental health themes
Health Heroes – Educational play inside a real EMS helicopter (donated by Bell)
Skeleton Mirror – An augmented reality look at your own skeleton
What's My Job – Encouraging health care career exploration, spin the wheel to watch snippets from Wichita area health care professionals!
Operation – A life-sized version of the classic children's game
Nutrition Skee-ball – Where points are scored for healthy eating
That's Too Loud – An interactive scream booth that teaches hearing protection
Giant Eye – Where guests control the movement of a 6-foot diameter eyeball
Everybody Move – An augmented reality game encouraging exercise and heart health
Fart Chair – Sit on the whoopie cushion to combine fun with flatulence facts!
And more!
Sponsors
Additional Sponsors
Beach Family Foundation
Dr. Deborah Haynes and Dr. Larry Beamer
Cargill Cares
The Downing Family Foundation
Phil and Judy Frick
Fidelity Bank Foundation
Lattner Family Foundation
Riverside Health Foundation
Dr. Dennis and Ann Ross
Skyward Credit Union
UnitedHealthcare
An Anonymous Fund at Wichita Community Foundation
Helen and Edward Healy
The Shaw Foundation
Dr. Richard and Susan Skibba
Belin Foundation
JR Custom Metal Products
Khicha Family Charitable Trust
Dr. Amy Seery
The Sprouts Healthy Communities Foundation
Becky and Patrick Tuttle
Brian and Brandi Clarke
Dr. Jenifer Cook
Kimberly and Brent Cronister
Davis-Moore Auto Group
Hall Family Eyecare
Dan and Lori Hamel
Kansas Pediatric Neurology Center
Lusk Family Foundation
Dr. Dan and Andrea McCarty
Midwest Hearing Aids
John and Kathryn Mosley
Anna Monroe
Laura Roddy and Matt Pedroja
Jeff and Dianne Peier
Donna and Martin Perline
Primary Care Associates
Dr. James and Jane Shaw
Adam Smith in honor of Rachel Cox
Dr. Matt and Shelly Stumpe
Stephen and Cathie Yager